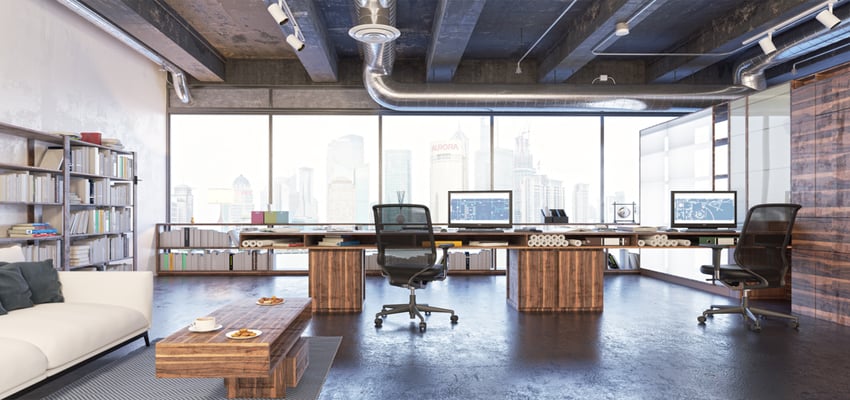 An office move or refurbishment represents an important step in the growth of your business, but it can also represent a significant expense – so it's important to stay on top of your budget.
A well-planned budget will make every other aspect of your relocation or refurbishment easier and help you avoid unexpected costs down the track. Of course, it's often easier said than done, so we've put together some advice to help you prepare a detailed budget for your new workspace and stick to it.
1. Create a strategy
Develop a workplace strategy before searching for a property. It will help you define the kind of space you need and how to align your work processes to the physical environment. It will also assist you prepare a budget across several categories, from leasing and moving expenses to upgrading furniture and technology.
If you're moving to another property, don't forget to factor in the exit strategy from your current space. You may need to cover the costs of breaking a lease, repairing damage, disposing of items you no longer want etc.
Find out how much office space you really need
2. Get multiple quotes
One of the first steps in the process is to get quotes from all suppliers involved in the project, from office removalists to stationery designers. Ideally get three quotes from each provider for comparison, and document all costs in a spreadsheet. Suppliers will provide quotes free of charge, so you can plan your budget and understand the financial impact of creating your new workspace.
You'll also need to consider the design and refurbishment of your new office. We recommend budgeting an additional 20% above your planned costs, in case the unexpected occurs.
These tips will help you smartly budget your next office move.
Click To Tweet
3. Get professional advice
If you're moving locations, make sure you get professional advice from your accountant in the planning stage, so you can make the most of any tax breaks or incentives both during and after the move. You may like to consider equipment finance for items such as computers and furniture if it makes financial sense for your business.
A tenant representative broker will provide independent advice to help you choose the right property, while a solicitor will make sure your business is protected by reviewing your current and new lease. Getting the right advice now can save you thousands down the track, but you'll need to make sure their fees are accounted for in your budget.
Read more: What a workplace design professional should do for you
4. Look to the future
Update your budget every week to account for any new quotes you receive or changes to the project costs. You should also continuously review whether any aspects of the project are likely to go over budget, and how delays could impact your costs. Don't forget to account for potential loss of sales, as well as additional staff costs as a result of your move.
Don't forget to account for potential loss of sales or additional staff costs as a result of a move.
Click To Tweet
5. Maximise the opportunity
An office move or refurbishment will feel like a fresh start and may give your employees a sense of renewed focus in their role. It's a great time to take advantage of the change and 'declutter' your business. Get rid of anything you don't need, to free up space and reduce removal costs. You may want to scan hard-copy documents and dispose of them securely, archive documents in off-site or virtual storage or take the opportunity to upgrade some of your existing equipment.
Creating your new workspace also gives you a good opportunity to reconnect with clients and give your brand a boost. Make sure you include marketing costs in your budget, including adding your new address to stationery, packaging, websites, email signatures and other items – even the cost of an office warming!