How Axiom guides workplaces with an ESG Framework
Axiom is unwavering in its dedication to fostering the development of sustainable and equitable workplaces for organisations, aligning with businesses ESG strategies. We recognise the critical role that organisations play in shaping the future, and we are committed to being a driver to support this positive change.
Our mission goes beyond providing services; we strive to empower organisations to embrace sustainability and in pursuit of this commitment, Axiom employs a multifaceted approach guided by the United Nations' Sustainable Development Goals.
These pillars serve to provide a universal and comprehensive framework for countries and organisations to work together in addressing the world's most pressing ESG challenges.
Axiom recognises 10 of the key pillars and uses them to guide our workplace strategy ESG (environmental, social and governance) efforts.
These pillars emphasise the importance of protecting the planet by addressing climate change, conserving ecosystems, and promoting sustainable resource use.
Axiom's offering aligns with these pillars and provide measurable outcomes to show evidence of actions. Reuse furniture from the existing office where possible. Look to source furniture from suppliers who buy, refurbish and resell. Take materials waste and put it back into a circular economy. For example, many carpet manufacturers take back used tiles to make new ones. Reduce selections of products that at the end of cycle can't be recycled. HEALTH, SAFETY & SECURITY
Ensure the health, safety and security of each employee and contractor in the workplace. Provide wellness spaces, circulation and movement opportunities. Alternate workstations with standing spaces and provide easy access to hydration. When planning the workspace, a key focus is on orientation to optimise natural light and ventilation, thereby reducing the energy consumption of both lighting and air conditioning.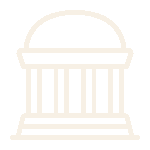 Axiom adheres to a robust code of ethics, safety in construction, and the right product selection placement throughout the design phase adhering to Australian Standards AS: 14 28. Positioning the workplace to maximise multi-use, sustainable travel involves strategically locating it with easy access to public transport options. Create a work environment that encourages carpooling, biking, and walking, and promote alternative transportation methods to reduce the reliance on single-occupancy vehicles. Inclusion and diversity in the workplace not only strengthens a company's culture but also drives innovation and creates a more equitable and productive environment for all employees. Designing and providing spaces that allow for a diverse group of users, also creates an equitable experience for all users in the office and hybrid. We ensure a sustainable supply chain by partnering with diverse businesses whilst providing clients access to sustainable products.
Many organisations recognise the value of opening their facilities to clients and community groups, this serves as a means of giving back to the community while providing an avenue for enriching the overall learning and training experiences. Providing welcoming spaces for external groups allows organisations to create
opportunities for collaboration, knowledge sharing, and skill development; further reinforcing a commitment to social responsibility and community engagement. Promote a movement towards zero carbon climate impact in the design and construction phases, prioritise energy-efficient design, use sustainable building materials, and minimise construction waste. Through the implementation of a safety and design register, Axiom has a proactive approach to ensure safety considerations are consistently addressed throughout the design process. This iterative process guarantees safety measures and design elements are continuously updated and aligned with evolving project needs, industry standards, and regulatory requirements; ultimately enhancing the overall safety and quality of the final result.
Ask us more about ESG Strategy in the Workplace